6 Benefits of Living in a Healthy Community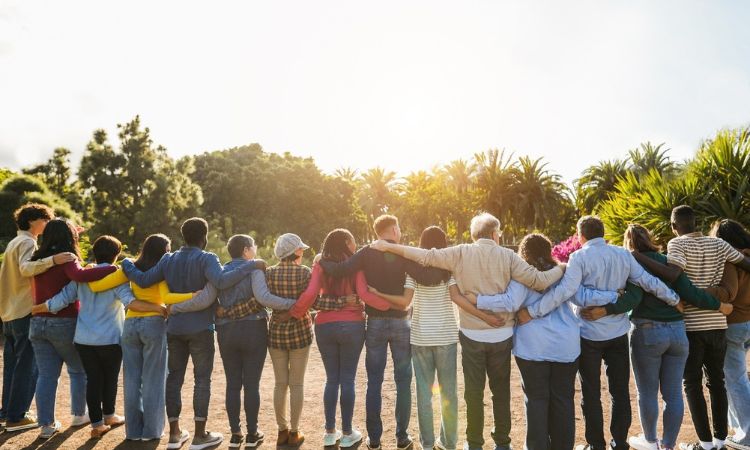 When considering one's health, we think of the advantages of diet, lifestyle, exercise habits, and family history, but what about the benefits of living in a healthy community? Though it is an often-overlooked factor, the communities in which we live can have a significant impact on our physical and mental well-being.
Ways to Create a Healthy Community
When local leaders, citizens, educators, law enforcement, and healthcare providers like Harmony Healthcare Long Island (HHLI) invest in their neighborhoods, creating a healthy community and environment is much easier to achieve. Some ways to accomplish this include:
1.     Encourage Physical Activity
Healthy communities make it easy for residents to be physically active. This includes providing safe walking and biking paths, parks, and recreation facilities and promoting them to the community.
2.     Provide Affordable Health Care
Access to quality and affordable health services is essential for everyone. Not just for when we feel sick or have an emergency but for regular health checkups that aim to prevent further or future health issues.
3.     Create a Safe and Clean Environment
Communities should be provided with all available resources to free them from environmental hazards like pollution and water quality and ensure our public servants have what they need to keep us safe from crime and other dangers.
4.     Support Social Connections
Provide opportunities for residents to connect and build relationships through community events, clubs, and organizations. It gives people a sense of belonging, encouraging involvement and caring about their neighborhoods and those living in them.
5.     Invest in Education
Communities that invest in their teachers, schools, and other educational resources provide children with the opportunity to achieve their full potential. They help to provide the foundation for our youth to assist them with making healthy decisions for themselves and those around them.
6.     Promote Healthy Eating
Having access to affordable healthy food is imperative. This includes supporting farmers' markets, grocery stores that sell healthy food, and restaurants that offer nutritious options.

It Takes a Village
A healthy community will always be the result of the efforts of many and the underpinning of overall public health. Pride in where you live and a strong communal perspective means it can withstand anything coming. For those times when you need assistance, it's reassuring to know you can count on the members of your community.
We are Proud to Serve Our Communities
Harmony Healthcare Long Island is proud to provide healthcare services to individuals in our communities and is committed and dedicated to continuing our efforts. One area that shows evidence of this is in the building of our new Health Care Center in Hempstead, due to open in the Fall of 2023! We plan to be a fixture in this community for a long time, and you can be a lasting part of it too.
HHLI is offering the opportunity to own a customizable brick paver that will be part of the pathway to the entrance of the new Hempstead Health Center. Whether you honor a loved one, celebrate a milestone, or cement your company or family's legacy, a paver is a meaningful way to support Harmony Healthcare Long Island and help pave the way to a healthy community!